links
Trancelvania - Dark psychedelic sounds and visions. Merge psytrance culture with gothic aesthetic. Result: 24 hour streaming broadcast of wickedly dark psytrance, and tribal patterned garb.
Heavy Rotation - Monthly trance events in Los Angeles.
Psytribe - Promoters of a weekly psy club and numerous trance parties in SoCal.
Green Sector - You can never have too many trance parties.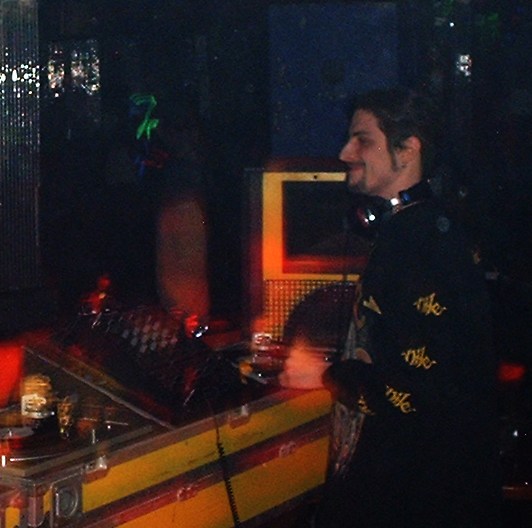 Adam headlining @ Club RUSH, 2002